Sojet E1s Ink Jet Printer
Sojet E1s Ink Jet Printer
Brand:
raymond
Product Code:
E1s
Availability:
999
$500.00

Ex Tax: $500.00

10 or more $300.00

Small matrix ink jet printer for Uneven Surface From Raymond
Features
--Selectable Languages: Chinese, English, Japanese, French, German, Spanish, Portuguese and Russian.
--Fonts: Default font is Arial, allows users to load the fonts they need.
--Barcodes: UPCA, UPCE, EAN13, EAN8, INT25, CODE39, CODE128, ENA 128, PDF417, DATAMATRIX, QR.
--Date format: Variety of date modes available (Production Date, Use by Date, Expiration Date, etc).
--Support external database through PC software: MS Excel, MS Access, SQL.
--Support data source from printer: Provide standard RS-232, Ethernet port and USB port, simplify the integration for customers.
--Counters: Flexible setting for serial number, Lot-Box code counters.
--Print Speed: Print speed can be set, auto-measuring or using external synchronizer.
--Multi-Management: Multi-level password protection (Operator, Technician and Administrator)
Product picture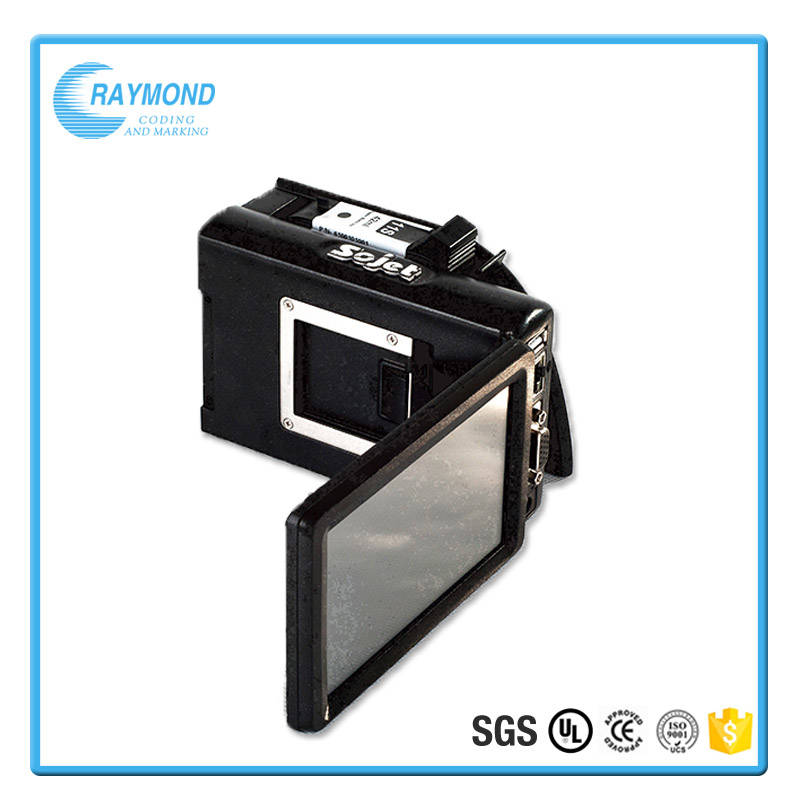 Advantage
--Variable throw distance supported: Different deflectors available for different curves.
--Stretchable Printhead: Printhead can stretch from 0-12mm.
--Connect to external data source: Through port of USB, Ethernet and RS232, printer can integrate with the external data.
--Uneven surface printing: Suitable for curve and uneven surface.
--Database support: PC software supports the timely printing of data of MS Excel, MS Access, SQL2000, SQL2005, SQL2008 etc...
--5 inch LCD touch screen: 5inch 800*480 color LCD touch screen.
Ink Solutions
1) Support various colors of ink: black, red, green, blue.
2) Support Porous, semi-porous and non-porous materials.
3) Support 42ml, 370ml and 350ml cartridges of HP TIJ2.5 technology.
Date and counters can be switched to variable barcode printing
EIfin I
Printing Objects
Barcodes, Character, Numeric, Logos, Date/Time, Expiry Date, Shift Code, Counter, Lot-Box Code
Ink management
1) Automatically recognize the ink types, and identify the optimum printing parameters 2) Guarantee of using genuine original HP ink 3) Automatic detection system for remaining ink volume
EIFIN IC
Automatically adjust throw distance
Two deflectors available according to different request
Range of printhead stretch
Printhead stretch between 0-12mm according to different curves
Port
1) Ethernet: 100Mb/s, Synchronized control of multiple devices via PC; 2) USB2.0: Support U-Disk 3) DB15: For external devices like photocell, synchronizer or alarm kit connection
Interface
1) 5inch 800*480 color LCD touch screen 2) 90 degree flip-screen design
Top