Code Machine
Solutions/Applications
Glass and Containers
PET Bottles
Plastic Rigid Containers
Plastic and Rubber Parts
Metal and Aluminum Cans
metal parts
Extruded Materials
shrink wrap
Flexible Films and Foils
Paperboard Packaging
Labeling on Corrugate
Wood and egg cartons
Eggs and eggs cartons
Retail-Ready Packaging
Printing on Glass and Containers
Raymond ink jet printer offers a broad range of Continuous Inkjet (CIJ) and laser solutions for marking onto glass. Pigmented inks are available for high contrast codes on dark colored glass bottles or clear bottles containing dark liquids. A unique ink formulation provides a high quality inkjet code that can also be easily removed for returnable bottle applications. Raymond laser systems deliver high resolution, permanent marks on nearly any type of glass container.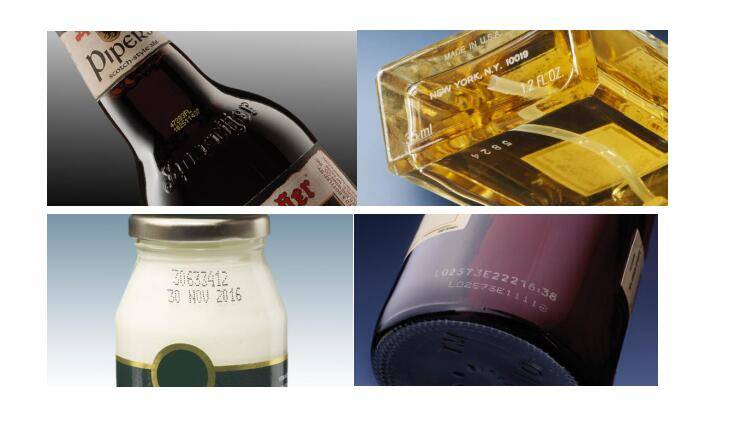 Printing on PET Bottles
Raymond ink jet printer application expertise in PET marking spans many years, including deep knowledge of trends such as light weighting. PET bottles are most commonly marked using Continuous Ink jet (CIJ) and laser printing solutions. Raymond offers a number of unique ink formulations that provide quality ink jet codes on PET, and laser systems for high resolution, permanent marks.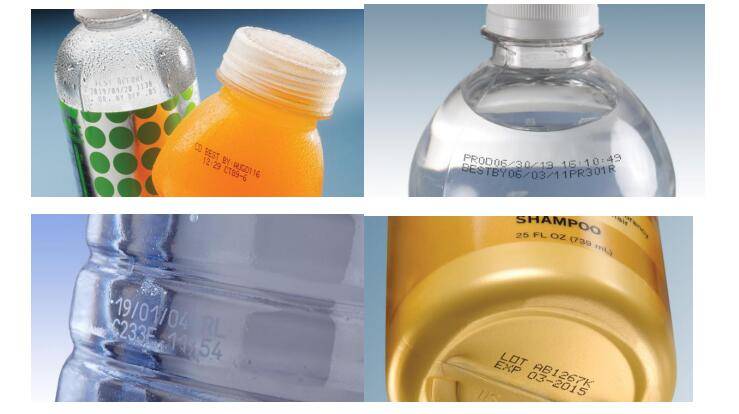 Printing on Plastic and Rubber Parts
Raymond laser marking systems offer permanent marks for traceability throughout the product life cycle. A wide range of laser accessories including lenses and beam turning units help simplify line integration and maximize laser performance.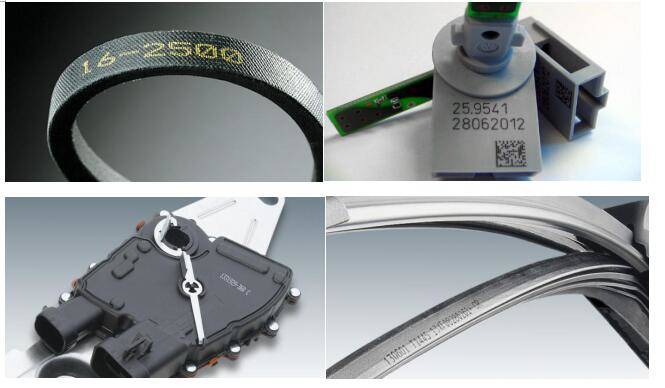 Printing on Metal and Aluminum Cans
Industrial Coding and Marking Solutions for Metal and Aluminum Can Printing
Aluminum canning operations are among the fastest packaging lines in the world and require specialized equipment. Metal cans are widely used with shelf-stable foods and when products require retorting, specialized color-change inks serve as a visual quality control indicator that the products have successfully completed the process.Raymond CIJ , TIJ ,laser marking all could mark great effect on metal and aluminum cans .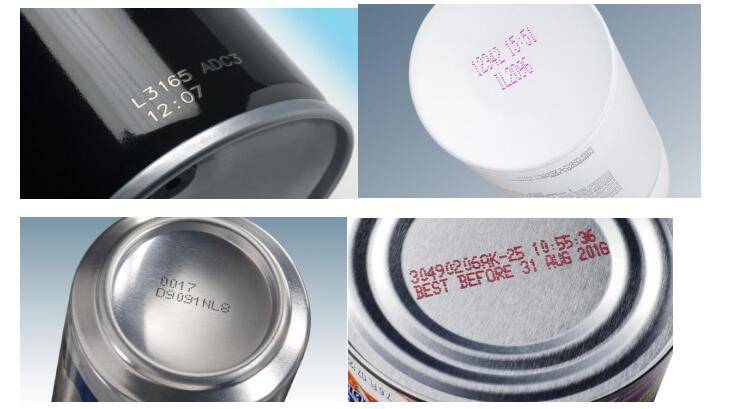 Printing on metal parts
Dot pin marking machine and laser marking machine is suit for metal components. Raymond 's laser wavelength options provide greater flexibility in matching the given material. CIJ printers offer easy integration for printing on a wide variety of metals and are an ideal solution to print on curved or indented surfaces.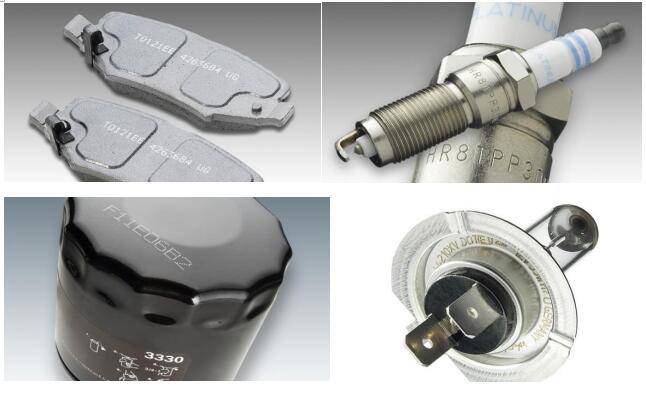 Printing on Extruded Materials
Raymond Code Assurance solutions can help simplify operator-to-printer interaction, and better equip operators to achieve the right code on the right product, time after time. Raymond laser solutions are virtually maintenance-free and provide crisp, permanent codes on a variety of extruded materials.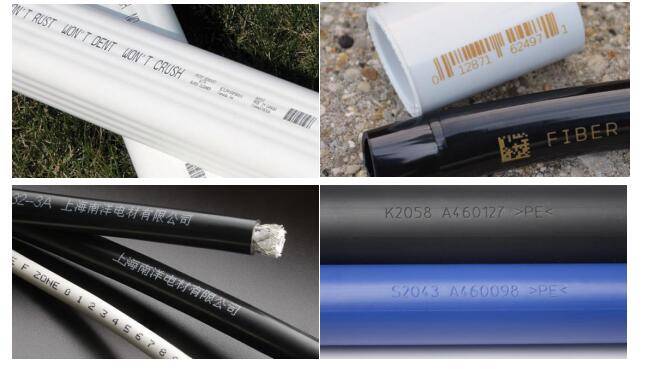 Printing on Flexible Films and Foils
Raymond Thermal Transfer Over printers (TTO) deliver high resolution, variable data marks on a variety of film stocks with a selection of ribbon colors for added contrast. Continuous Ink jet (CIJ) printers can apply codes before or after the film is formed and packaged, offering integration options.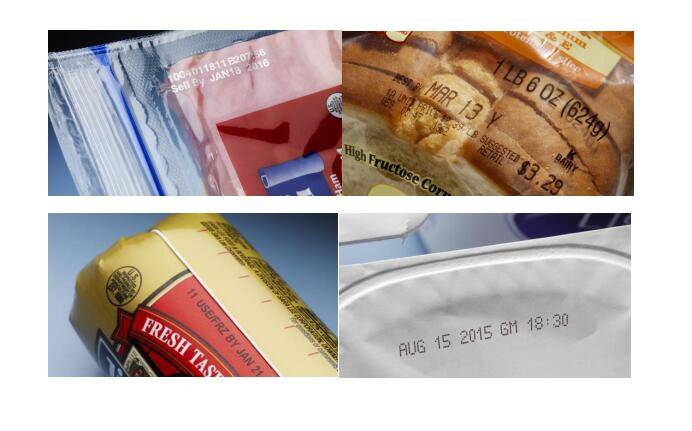 Printing on shrink wrap
Raymond continuous ink jet (CIJ) printers are non-contact, offering advantages for shrink wrapped packages with oddly shaped or curved edges. Large character ink jet printers offer print heads and inks that enable printing on a wide range of porous and non-porous materials. Raymond print and apply labeling solutions can aid with high contrast bar codes for increased readability.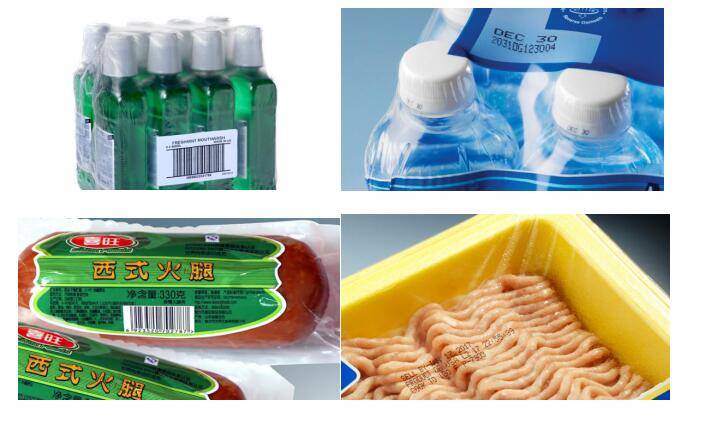 Printing on Paperboard Packaging
Raymond offers a broad range of marking options depending on the application requirements. Solutions include everything from high speed Continuous Inkj et (CIJ) for fast production lines to laser for permanent, high resolution marking to Thermal Ink jet (TIJ) that delivers multiple code options including a selection of fonts, characters sizes and bar codes.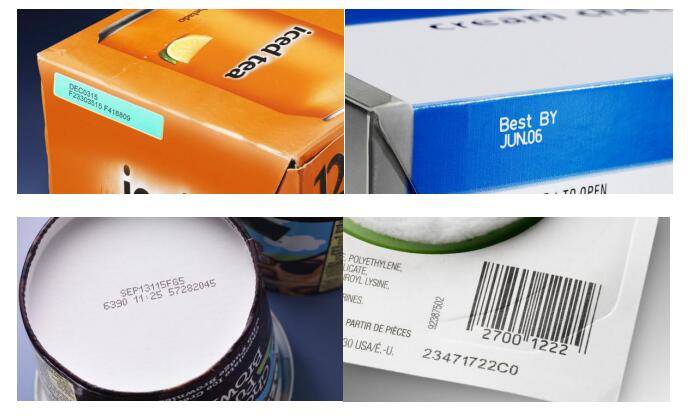 Printing and Labeling on Corrugate
Raymond offers multiple solutions that provide options in character height, print resolution and bar code quality .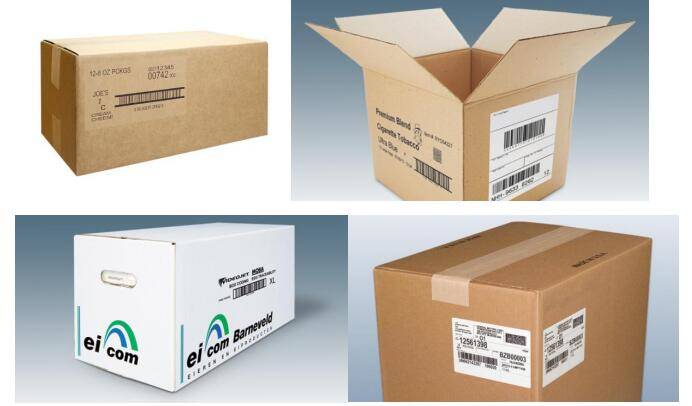 Printing on wood
Raymond coder machine is also suit for wood production environments which are dusty and can experience significant seasonal temperature fluctuations. Products range from raw lumber used in construction to coated or varnished products for furniture, flooring and other finished items.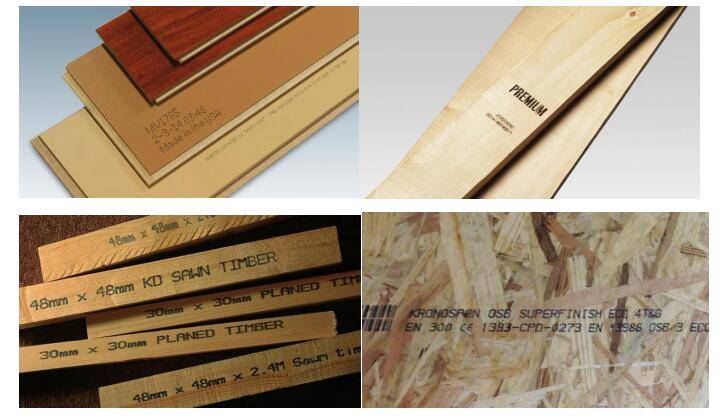 Printing on eggs
Raymond has over 30 years of experience in egg marking applications with both food grade printers . Raymond continuous ink jet (CIJ) solutions can help promote brands by printing directly on eggs, while improving coding quality to increase the convenience and appeal of egg products.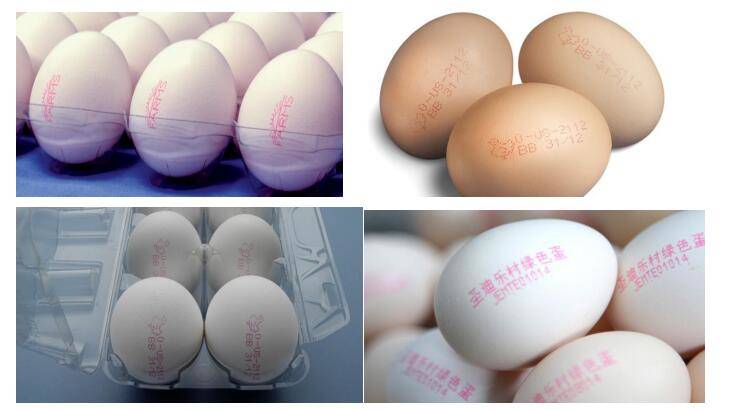 Printing on Retail-Ready Packaging

Raymond coder machine is also sutie for retail ready packaging (RRP) which is a high-growth segment of the food and consumer goods industry. The appeal of shelf-contained units is the ability to get products to shelf faster by removing the time needed to unpack product or set up displays.



There are no products to list in this category.
Top