X
Returning Customer
I am a returning customer
Your Account Has Been Created!
Congratulations! Your new account has been successfully created!
You can now take advantage of member privileges to enhance your online shopping experience with us.
If you have ANY questions about the operation of this online shop, please e-mail the store owner.
A confirmation has been sent to the provided e-mail address. If you have not received it within the hour, please contact us.
Account Logout
You have been logged off your account. It is now safe to leave the computer.
Your shopping cart has been saved, the items inside it will be restored whenever you log back into your account.
3D Laser Marking Machine: Non-plane Surface Marking Master
/05/11/2019
In order to meet the demand for curved surface processing,3D laser marking technology is now emerging.It is favored by various industries for its fast,efficient and safe environmental protection.It is a laser footprint in many fields.
With the rapid development of laser technology,laser processing forms are gradually changing.In order to meet the demand for curved surface processing,3D laser marking technology is also gradually emerging.It is favored by various industries for its fast, efficient and safe environmental protection.It has a laser footprint in many fields.
In the application of graphic information marks,it is more common to use a conventional two-dimensional laser marking machine to perform planar marking on various metallic or non-metallic materials.However, in order to meet the requirements of 3D surface marking for various products on the market,3D surface laser marking machines have emerged and have been continuously matured and developed.
3D laser marking is a method of laser surface depression.Compared with traditional 2D laser marking,3D marking has greatly reduced the surface flatness requirements of the processing object.In the process of deep carving,it not only ensures the effect,but also enhances the effect.The efficiency,the effect of processing can be more colorful,more creative processing technology has emerged.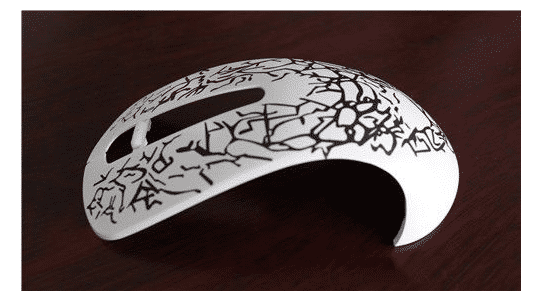 In the traditional plane marking machine,the workpieces must be placed on the same plane, and the processing surface must also be on the same plane in order to achieve the marking of one-time molding,and the surface marking cannot be completed.At the same time, traditional 2D marking has inherent flaws in the deep carving of the object surface.With the upward shift of the laser focus during the engraving process,the laser energy acting on the actual surface of the object will drastically decrease,which seriously affects the deep carving effect and efficiency.
Raymond 3D laser marking machine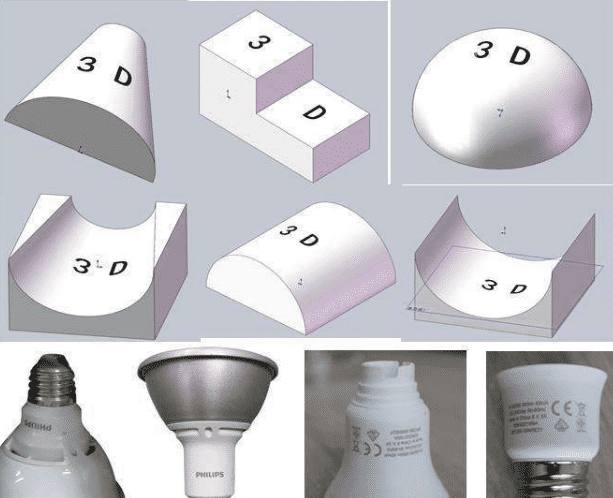 3D laser marking machine has improved the technical application range for laser marking processing and expanded the demand for surface marking.Some domestic leading laser companies have developed their own 3D laser marking machines.To create a first-class 3D laser marking machine,this device features high and low drop 150 mm processing,can complete the processing of 3D relief metal and non-metal products,in addition,can be used for a wide range of surface processing, can be configured 1200*1200 mm The work surface, therefore, the Raymond 3D surface laser marking machine can accurately and efficiently mark on a variety of complex surface parts,suitable for plastic,pig iron,stainless steel, aluminum-magnesium alloy,aluminum oxide,copper,nickel and other materials Processing is the "marking master"of three-dimensional work pieces such as lamps,molds,3 C electronics,automotive parts,electronic accessories,and craft gifts.
Here is a link for Raymond 3D laser marking machine:
http://www.raymondcoding.com/laser-marking-machine/3D-laser-marking-machine