Domino ink BK0101C 600ML for cij industrial inkjet printer
Domino ink BK0101C 600ML for cij industrial inkjet printer
Domino ink BK0101C 600ML Black pigment for inkjet printer from Raymond
Domino ink BK0101C with excellent performance , main box ink painting
1.Consistent with the lattice - low diffusion performance.
2. High quality drops striking point and vivid color, offers a variety of color choices
3. Strong penetration, can quickly in the spray printing surface curing, will not spread
because be affected with damp be affected with damp.
4. Ultra low solid content to ensure that an extended outage does not plug nozzle
5.Packing:600ml/bottle
Product Pictures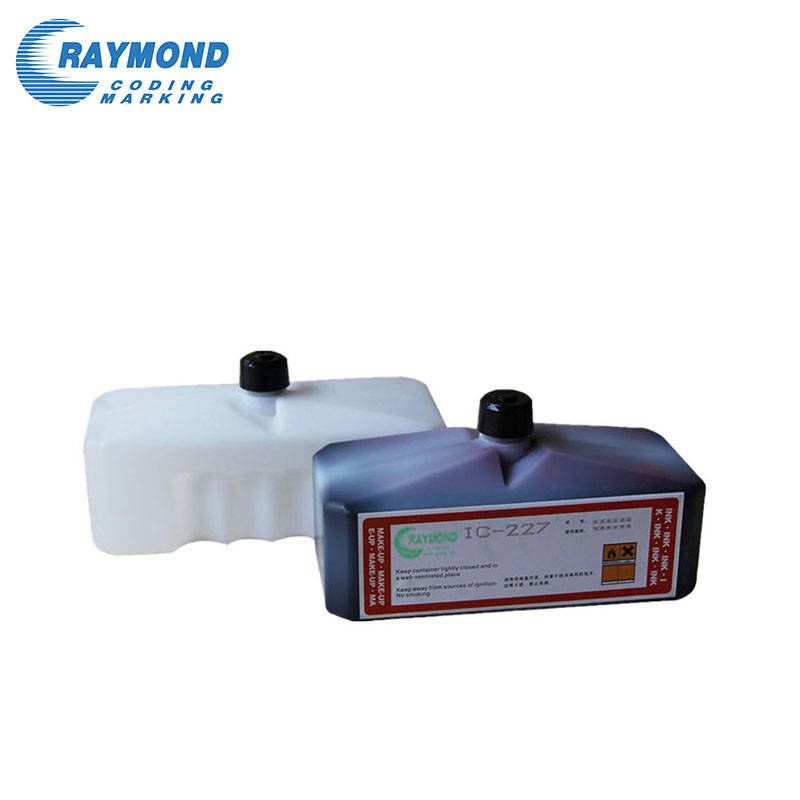 Product advantages
Ink with strong chemical stability, the production of the ink completely sterile, temperature of the environment, thus ensuring the validity of the ink in 36 months; mature composition and color adjustments and rigorous scientific process, so as to ensure the color of the ink never discoloration, save a long time; strict purification system ensures absolutely no reason to be as ink clogging the print head.

Safety testing
Testing security nontoxic ink, ink to ensure absolutely harmless to humans.

Media Test: degree of compatibility testing of the ink, the ink can guarantee how many print media are widely applied to.

Environmental testing: test ink in the print quality large temperature difference between hot and cold environments, to ensure the stability of ink in a variety of environments.

Ink
Ink color
Black
Packing Specifications
600ml/bottle 16bottles/case
Expiration date
3 years
Ink Brand
Domino
Top