Industrial CIJ printer E330
Industrial CIJ printer E330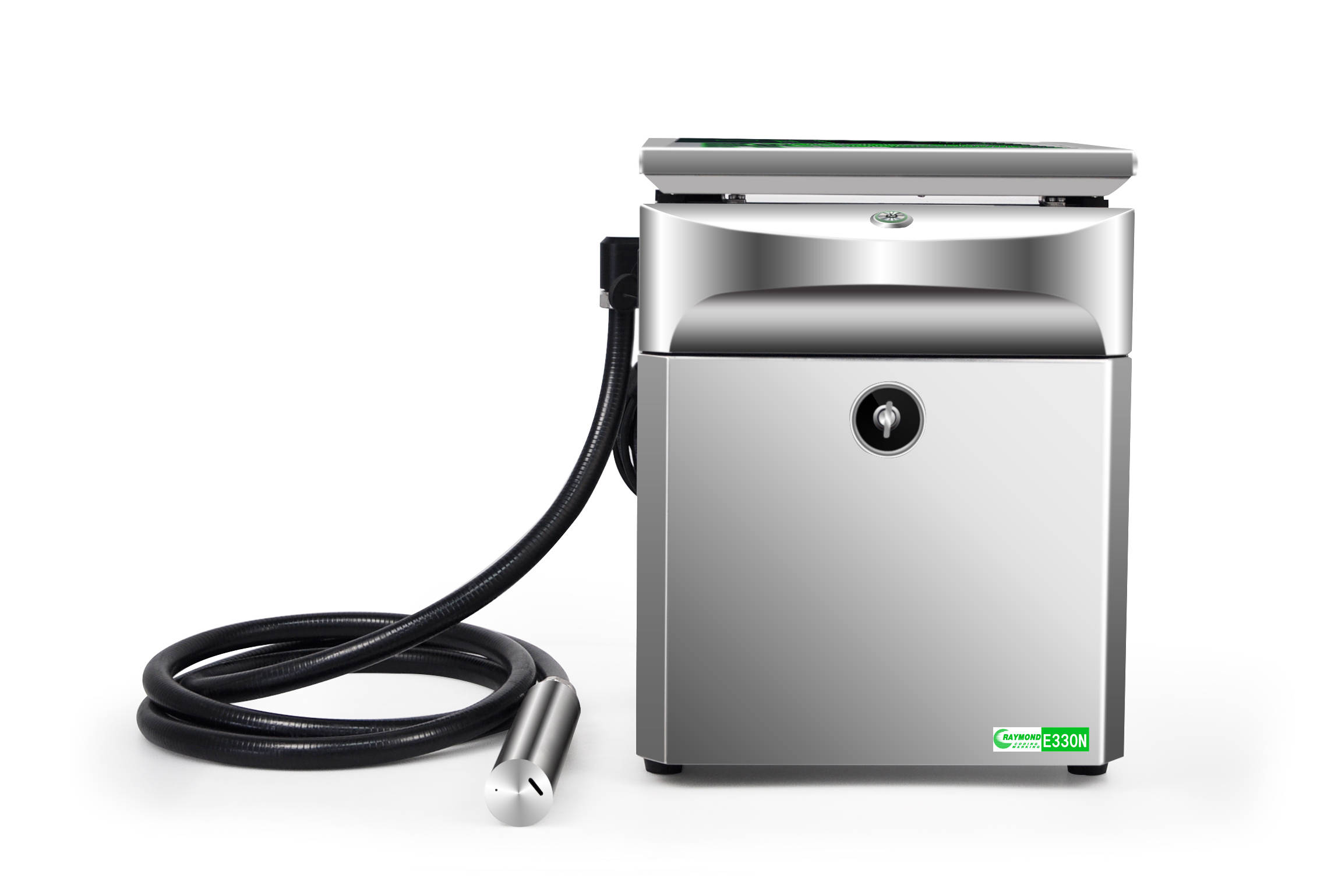 Industrial CIJ printer E330
Why use CIJ?
Over the last 30 years continuous inkjet technology has become the standard solution in more than 90% of coding application. It is chosen because it is simple to install and extremely versatile being able to print on virtually any surface.The RAYMOND family of printers are recognised as the benchmark that all others are measured against due to high reliability and ease of use.
How does CIJ work ?
The RAYMOND INKJET PRINTER Sure Start print head contains an ink drop-generator with a vibrating drive rod.

industrial inkjet printer
This creates ultrasonic pressure waves in the inkjet ink, breaking it up into individual droplets. When these droplets fall between a set of electrodes, individual droplets are intermittently charged. The size of the charge given to each droplet determines how far it will be deflected out of the stream when passing through the deflector plates. This determines its placement on the product.

By placing a collection of these droplets close together, a variety of characters are printed as the product passes the print head. Ink droplets not deflected out of the stream are re-circulated to repeat the process. This is a highly efficient use of ink jet ink allowing many millions of characters to be printed from a litre of ink.
1.AMS technology is a way to find the best split point automatically without being affected by ambient temperature or humidity, or manual adjustment, jet printing stability is guaranteed.
2.Modular design and mould production of nozzle and ink core make it easy to replace components and standardize structure and size, so as to make sure stable jet printing.

3.Automatic cleaning, separation and recycle technology of ink core control box module ensures stable viscosity and saves consumable items.

4.With super speed battery charging algorithm, 115000 split ink drops per second will be fully utilized by battery charging.

5.It supports remote control over multiple ink-jet printers by WIFI or cable connection.
6.Ink solvent applies flow calculation and liquid level detection to make sure each drop of ink is utilized.
Product Picture: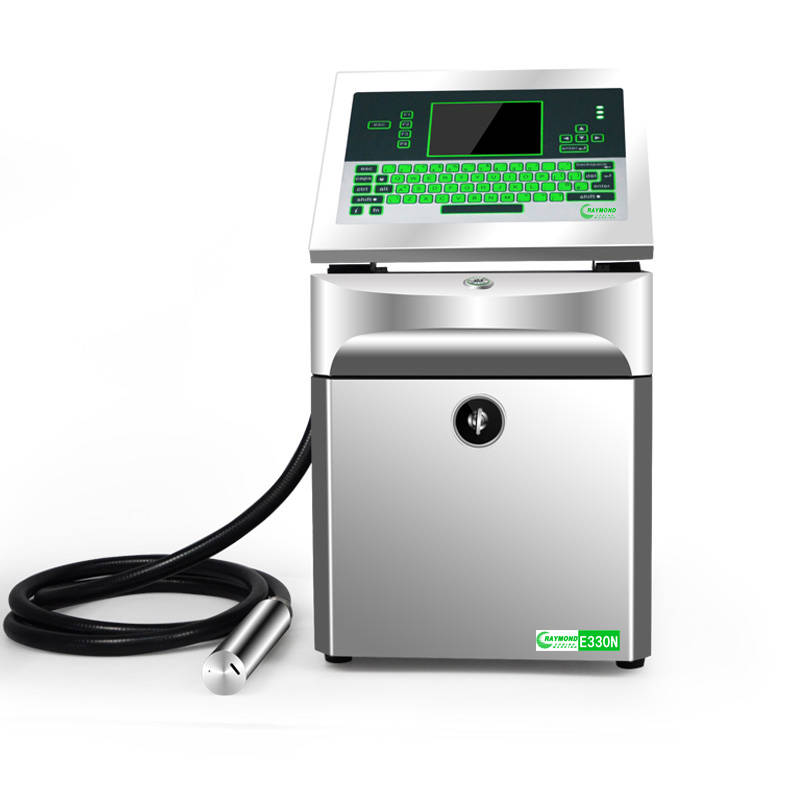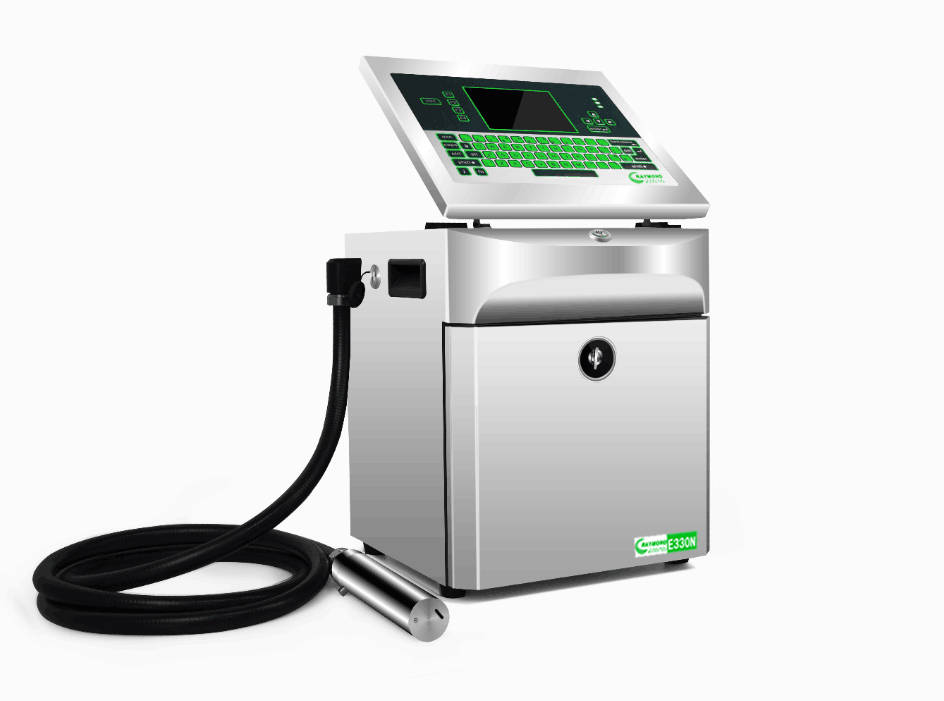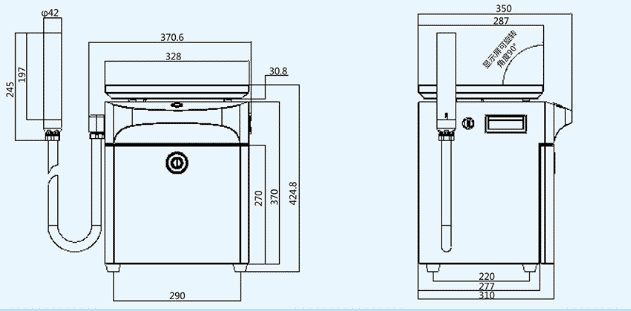 Feature:
1,Simple operation.

2,Reliabale

3,Stable

4,Comprehensive
5,Rapid

6,Menu in Chinese and English

7,High quality and new standard ink-jet printer

Application:
E330N Stenciling technology is widely used in beverage,food,wine,medicine, building materials,cosmetics,chemical,cosmetic,tobacco,wire and cable and electronic components industries,suitable for plastic,rubber,metal,paper,wood,glass products and other materials can be obtained from any direction for irregularly shaped products for printing.

Top