Portable Inkjet Date Coder Printer & Portable Pen Inkjet Printer
Portable Inkjet Date Coder Printer & Portable Pen Inkjet Printer
Brand:
raymond
Product Code:
TL160
Availability:
999
Call for Price
Portable Inkjet Date Coder Printer & Portable Pen Inkjet Printer
5
14
Portable Inkjet Date Coder Printer & portable pen inkjet printer
Six Advantages
--Intelligent touch-screen system: Intelligent operation,Breaking the routine for printing ink and Grain ribbon word, input the data and print directly.
--High information storage capacity: Can print 80 Million characters with 2mm size.
--Could print dotted font and various graphs: This inkjet printer could print any fonts, numbers, symbols,graphs, logo, trademark etc. Wide range of application, it is your ideal choice for ink jet equipment.
--Could be used as portable and on line ink jet printer: Matching with the assembly lines when plug in photoelectric port, photoelectric port need to be purchased additional. For more information, please contact us.
--Adapt to charger: Safe and fast charging, long stand by time, could work while charging.
--No Noise: Noiseless, when work at night, will not affect the rest for People around, protecting the eardrum.
Product pictures :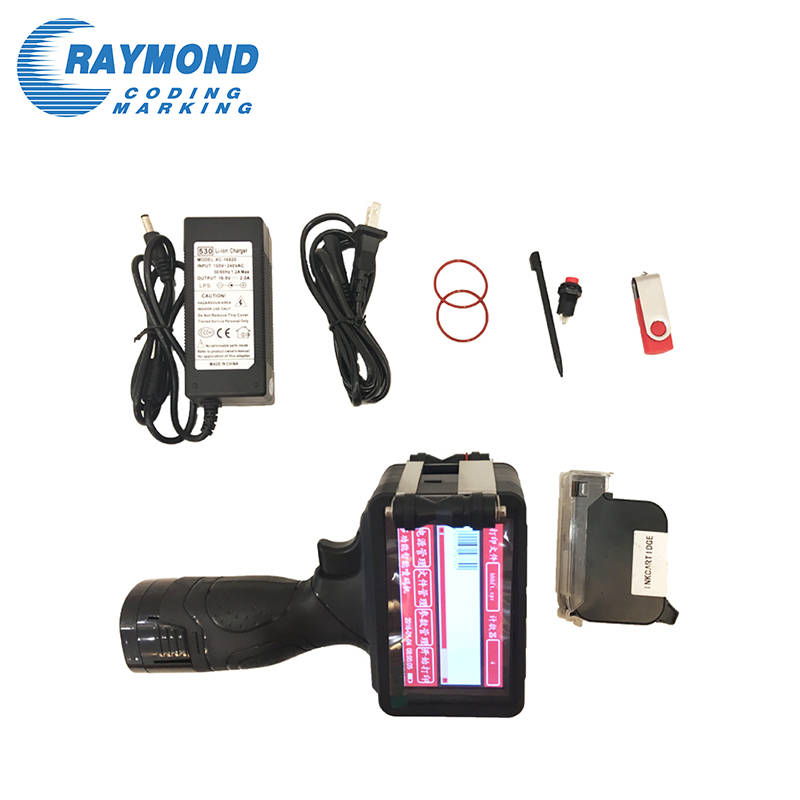 Orginal adapted charger
Adapted charger, easily to use. Could work for 10 hours after get full charged, longer standby.
Full screen touch panel
4.3inch Full screen Display, easy to operate, stable function and smooth running.
High quality printing roller
When printing ,roller get into contact with item you want to print ,then rolling to the direction you want, it will spray code.
Larger - sprinkler head
Larger - sprinkler head for ink jet printer. will spray ink well-proportioned on surface of the item.
Convenient print button
Keep pushing the red printing button when it's working.
Complimentary imported Ink cartridge
Fast dry cartridge, instant print and instant dry, print clearly. Except the included cartridge, another imported cartridge will be complimentary.
U disk Jack for machine
With special USB Jack, easy to tranfer graphs. A variety of fonts could be choosed.
Elegant packing box
All in one, with sponge inside to protect the machine from damage during the shipping.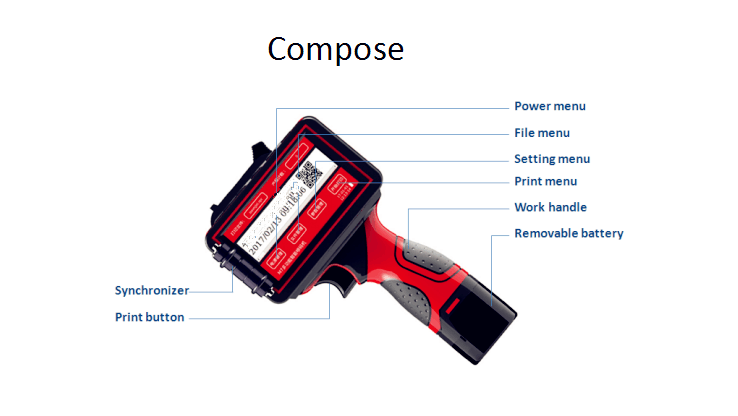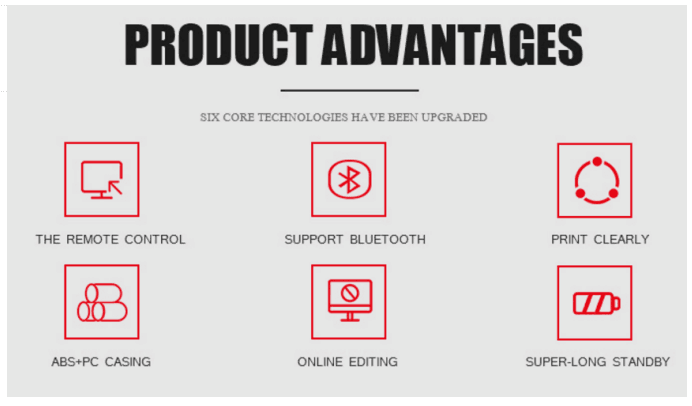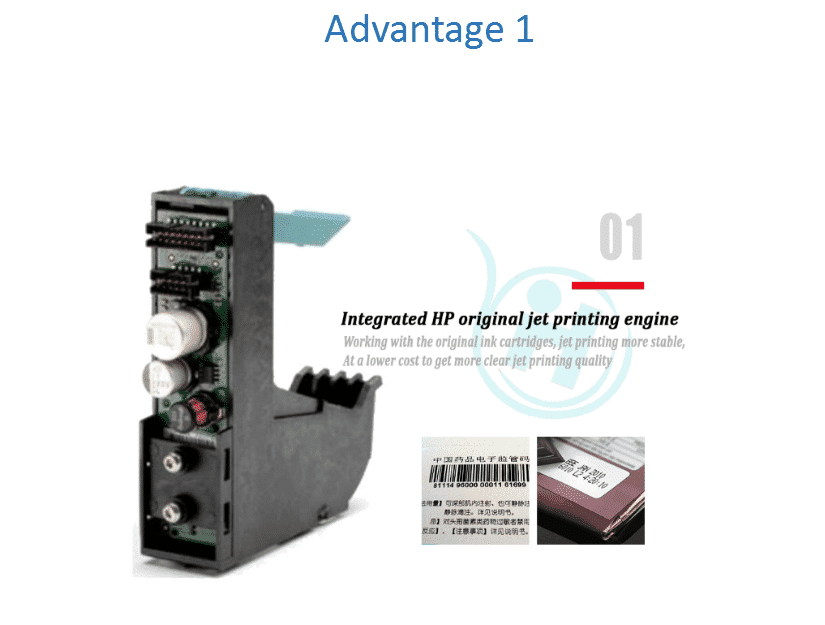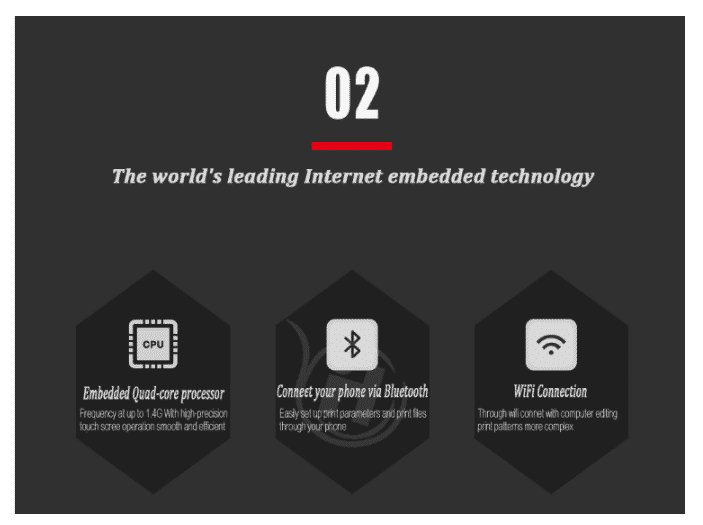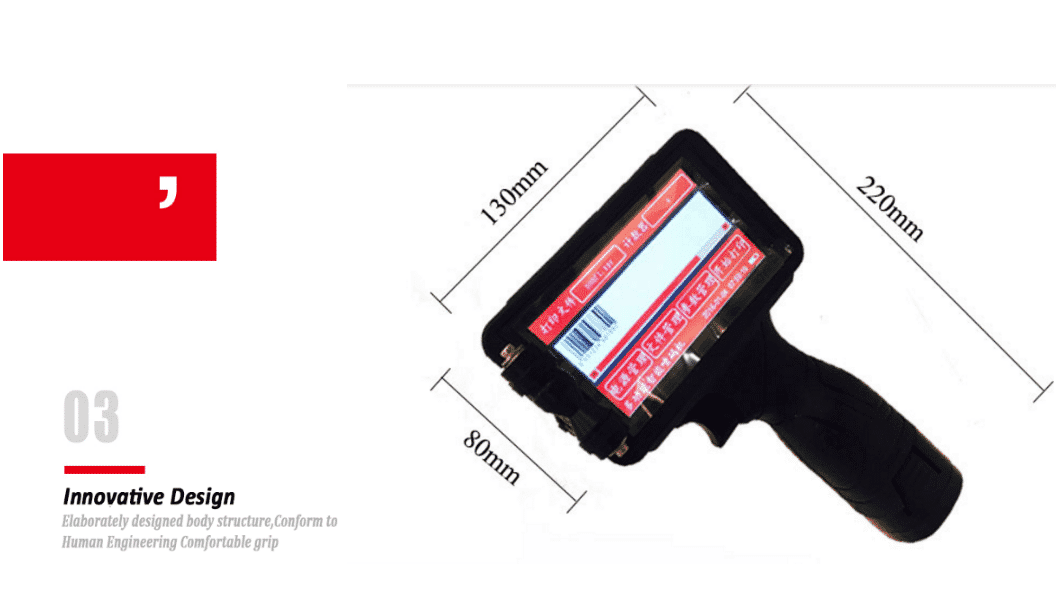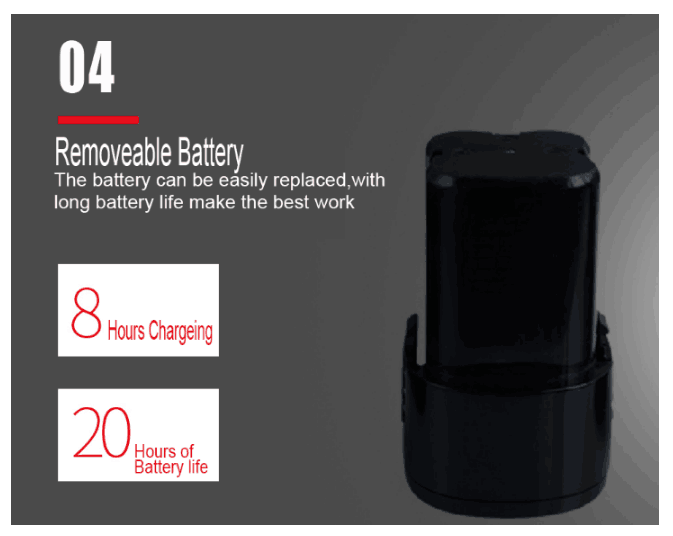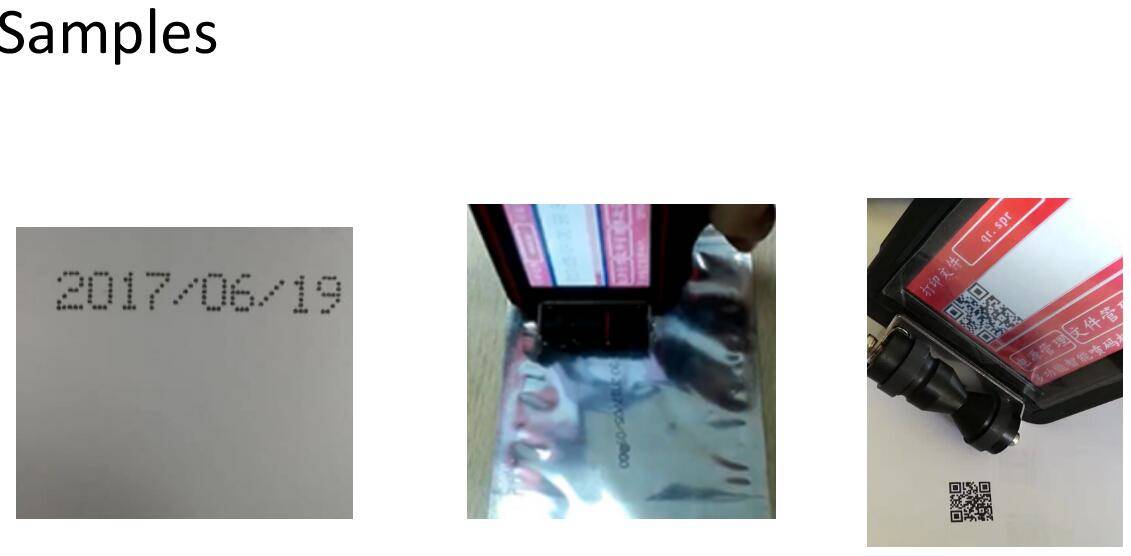 Packing Specification
Product packing specification
35*25*25cm
TL160
Cpu
Quard core 1.4Ghz
TL160 Definition
Maximum 600 Dpi
TL160 Print Height:
Max 12.7mm per nozzle
TL160 Voltage
12.6v
Weight
Product Weight
About 4.5KG
Top