Screen Touched Continous Inkjet Printer E360
Screen Touched Continous Inkjet Printer E360
Brand:
raymond
Product Code:
E360
Availability:
999
$3,450.00

Ex Tax: $3,450.00
Screen Touched Continous Inkjet Printer E360
5
2
Screen touched continous inkjet printer E360
Why use CIJ?
Over the last 30 years continuous inkjet technology has become the standard solution in more than 90% of coding application. It is chosen because it is simple to install and extremely versatile being able to print on virtually any surface.The RAYNMOND family of printers are recognised as the benchmark that all others are measured against due to high reliability and ease of use.
How does CIJ work ?
The RAYMOND INKJET PRINTER SureStart print head contains an ink drop-generator with a vibrating drive rod.
This creates ultrasonic pressure waves in the inkjet ink, breaking it up into individual droplets. When these droplets fall between a set of electrodes, individual droplets are intermittently charged. The size of the charge given to each droplet determines how far it will be deflected out of the stream when passing through the deflector plates. This determines its placement on the product.
By placing a collection of these droplets close together, a variety of characters are printed as the product passes the print head. Ink droplets not deflected out of the stream are re-circulated to repeat the process. This is a highly efficient use of ink jet ink allowing many millions of characters to be printed from a litre of ink.
Specification:
Technical parameters
Chassis: 1.2mm304 stainless steel, brushed surface, protection class IP65;
Printing Rows: 5ⅹ5 dot matrix, line 5 (maximum 34 dots);
Printing speed: 5ⅹ5 single line. When 60dpi maximum line speed 276 m / min;
Mexican core: 12,000 hours maintenance-free;
Nozzle: 78KHz, 60um.70um optional;
Interface: USB2.0, information storage, backup parameters, patterns, fonts import;
Display: 10.4-inch TFT color LCD screen + capacitive touch screen;
Language: Simplified Chinese, English;
Printing: one-dimensional bar codes, 2D bar codes, random code.
Product picture: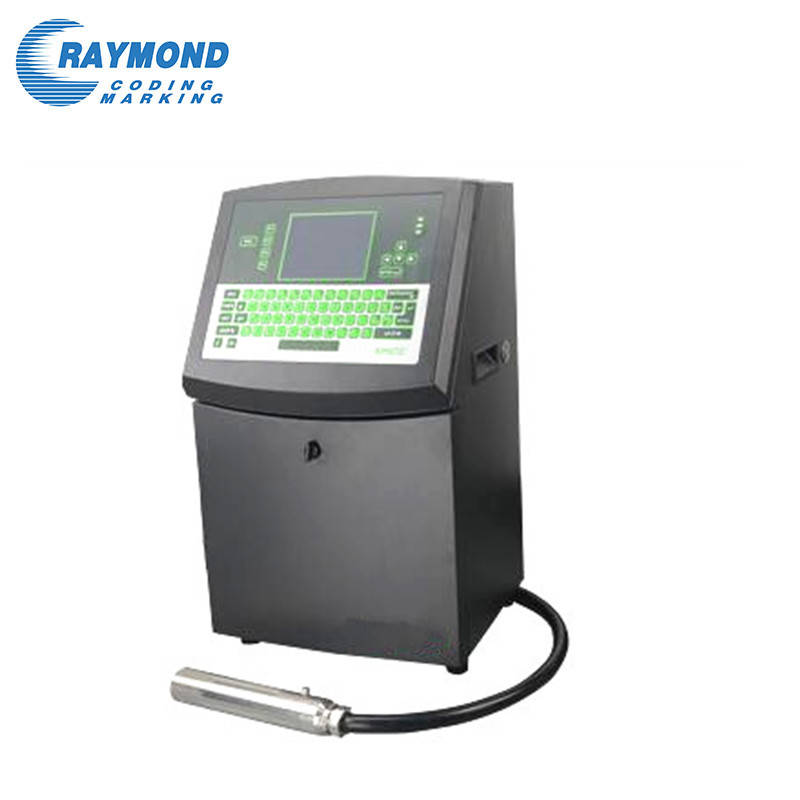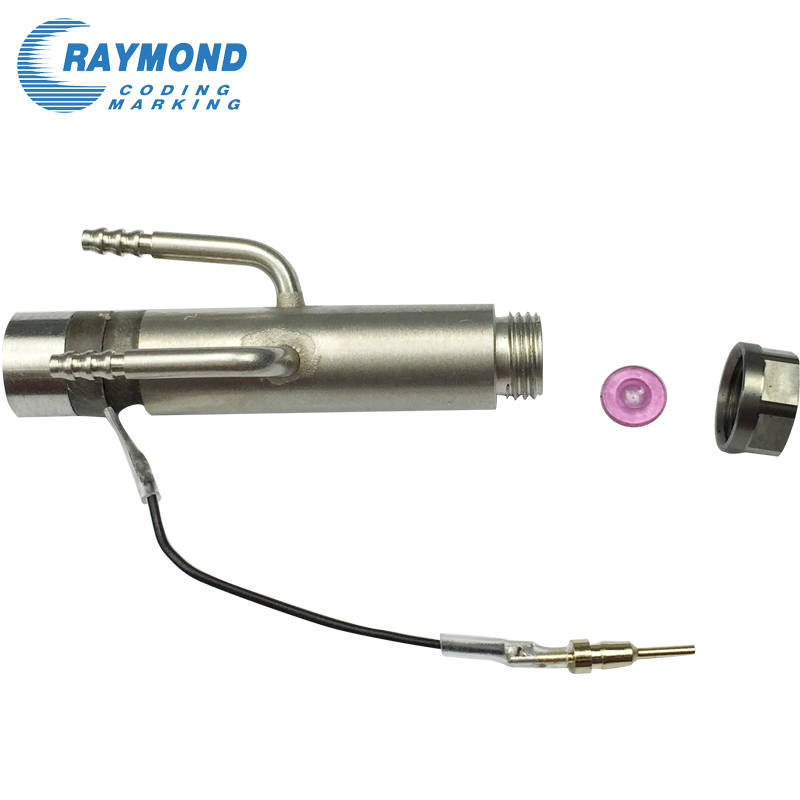 Feature:
1,Simple operation.
2,Relibale
3,Stable
4,Comprehensive
5,Rapid
6,Menu in Chinese and English
7,High quality and new standrd ink-jet printer
Application:
E370 Stenciling echnology is widely used in beverage,food,wine,medicine, building materials,cosmetics,chemical,cosmetic,tobacco,wire and cable and electronic components industries,suitable for plastic,rubber,metal,paper,wood,glass products and other materials can be obtained from any direction for irregularly shaped products for printing.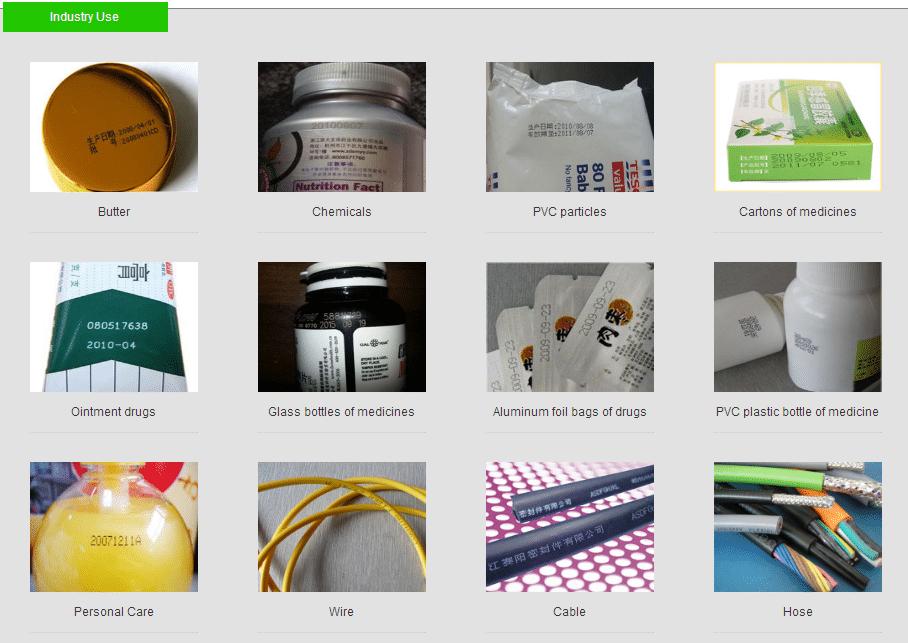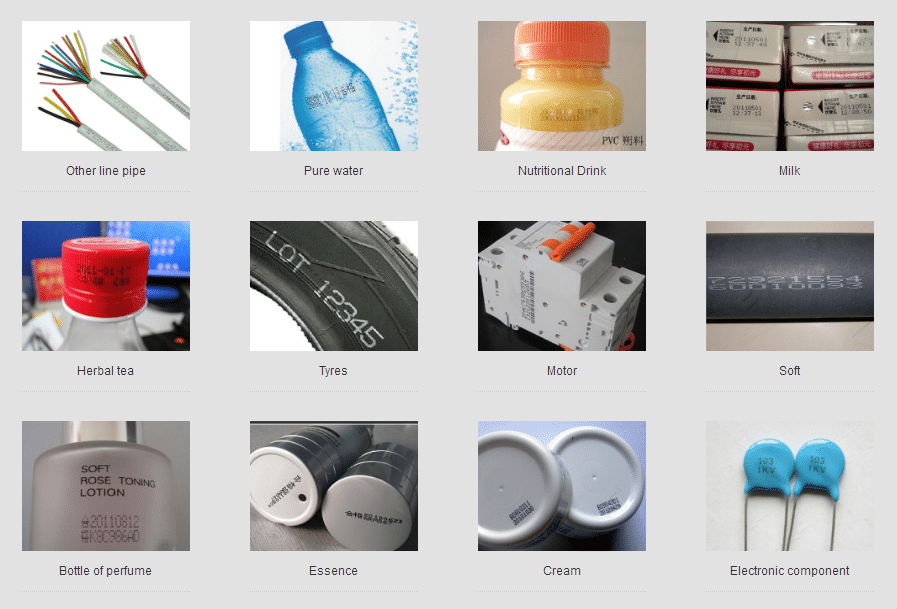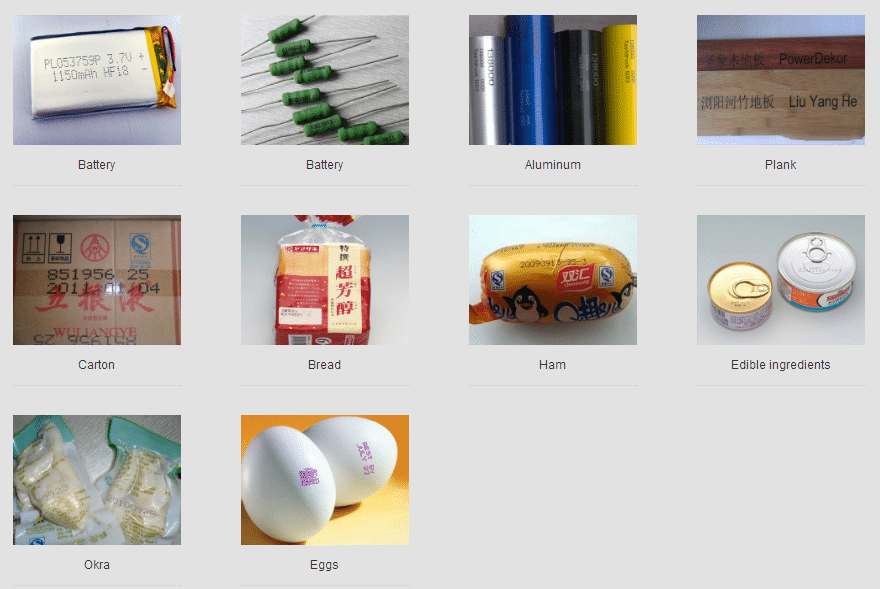 Top