SP3000B falt Dot matrix metal marking machine
SP3000B falt Dot matrix metal marking machine
Dot matrix metal marking machine made in China
What is phneumatic marking technology?
By entering the Chinese and English characters, graphic are entered into the computer,the computer marking software changes the content to a digital control signal,sent to the controller,drive print characters and graphics wascomposed of continuous dot matrix on the workpiece;
The marking pin moves in the X-Y two-dimensional plane according to the set trajectory,While the marking pin in the role of compressed air,will print concave mark consisting of dense dot in the workpiece surface.
Product picture :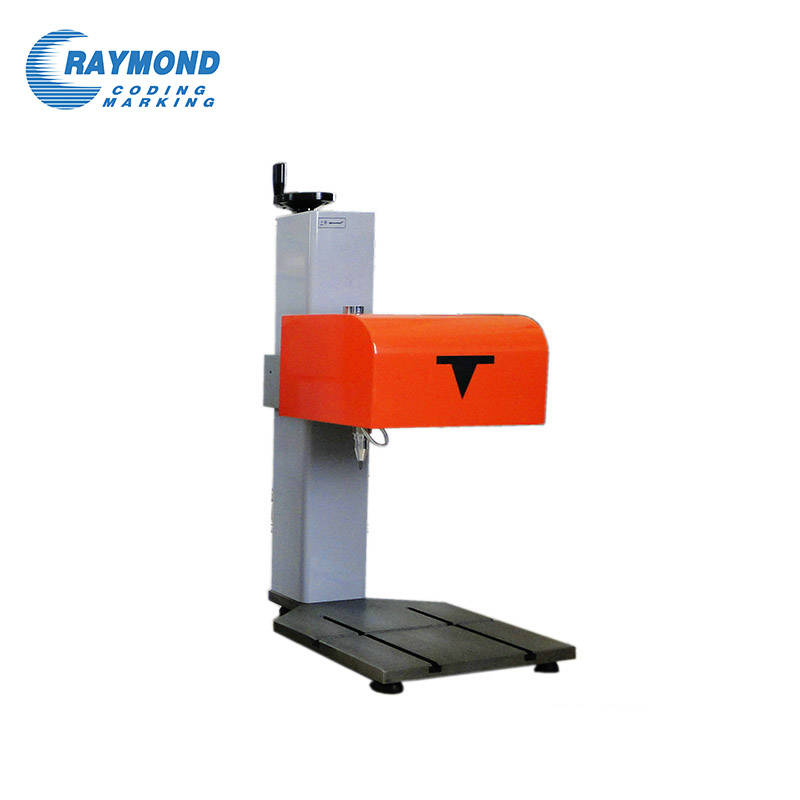 What is the details of our marking machine?
1.No PC required.
2.Real computer integrated into the control system.
3.XP operation system with marking software installed.
Main feature for SP3000

1. Widely used in metal tag, instrument and apparatus,hardware tools, auto parts,ect
2.According to production needs, can directly print various trademarks, characters,date of production, technical parameters, etc in the workpiece surface
3.Computer programming can be printed in English, Numbers, Chinese characters, graphics, etc
4. The domestic first mouse, keyboard on the needle system, easy and convenient to needle
5.Numerous fonds up to more than 100,supporting edit fonts
6.According to production requirement set of serial number, date, shifts
What is the main feature of our marking machine?

1. Marking automatically with whatever characters,such as
Chinese,English,graphic,serial number,VIN code,etc
2. Marking clearly with the specially made alloy pin
3. Marking effect is available from the system before marking
4. Numerous option for fonts,supporting edit fonts
5. Marking depth is adjustable by controlling the marking pin
6. Save the marking contents,date and quantity automatically
7. Stable quality and can work continuously for whole day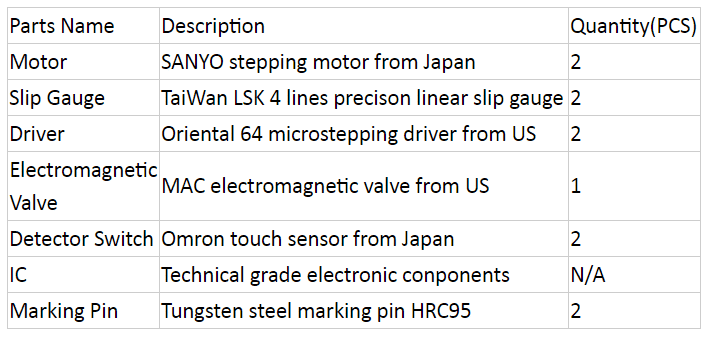 SP3000B
Dimensions
350mmL×450mmW×950mmH Weight 70KG
Multiple Fonts
Numerous fonds up to more than 100,supporting edit fonts
Operation System
DOS/Windows98/2000/XP
Marking Area
160×100mm 200×150mm 300×200mm
Min Character
1×1mm
Marking Speed
3-6 characters/second
Marking Depth
0.01 - 2mm
Marking Pin Hardness
HRC95
Accuracy Guarantee
Character marking accuracy≤0.01 after 5years working
Compressed Air Supply
0.2Mpa~0.5Mpa Airflow:0.25L/S
Top