TL350 Barcode QR Code Thermal Ink Jet TIJ Printers
TL350 Barcode QR Code Thermal Ink Jet TIJ Printers
Brand:
raymond
Product Code:
TL350
Availability:
998
$1,990.00

Ex Tax: $1,990.00
TL350 Barcode QR Code Thermal Ink Jet TIJ Printers
5
5
Barcode QR Code Thermal Ink Jet TIJ Printers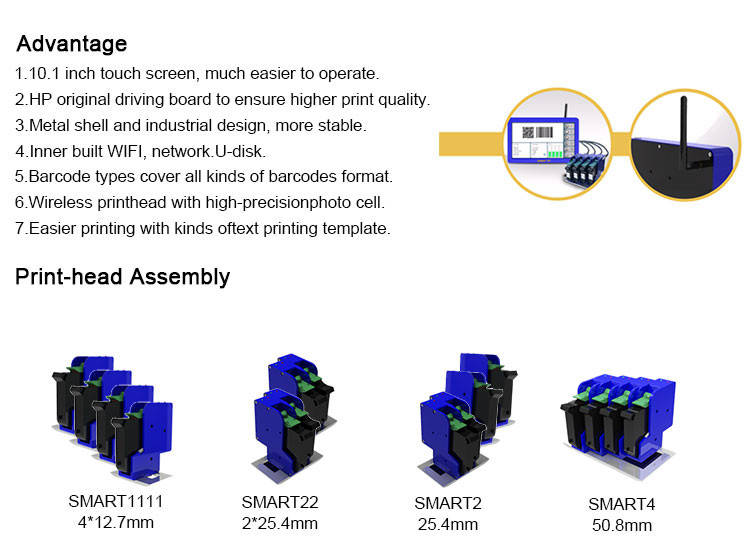 Reliable HP TIJ 2.5 Technology
The Micron runs with 1 HP print cartridge allowing a print height of 12,7 mm.
Print in 300 DPI at 76 m/min or 150 DPI at 152 m/min.
The horizontal DPI resolution is variable from 75 to 600 DPI.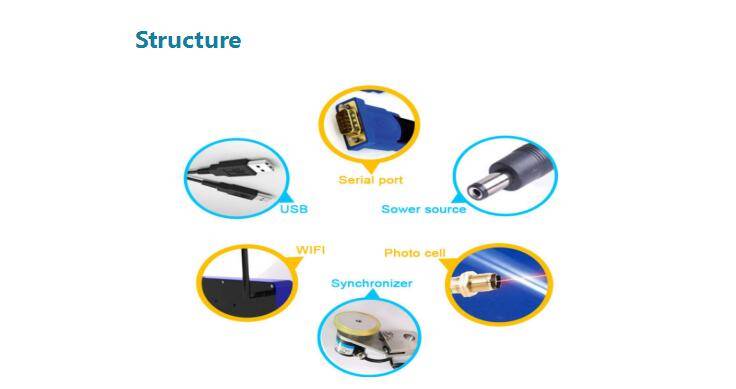 Printing Objects
1. Support any language character, image, numeric, Special symbol, static barcode, dynamic date & text, sequence number, etc.
2. Support bitmap fonts, which can save cost for enterprises.
3. support multiple texts, pictures and dates.
4. Printing high-definition content with high resolution and high quality.
Printing Applications
This inkjet printer is mainly used in packaging to print production date, staff numbers,product labels, etc. Specific application are as below:
A. Food Industry(such as outer paper packaging of mineral water bottle, outer carton packaging of drinks, wine bottles, cookies and packed food etc.).
B. Building Materials Industry (print on various density board, joinery board, solid board, asbestos board, wood floor, etc.).
C. Other industries( print on paper label of bottle, such as wine bottle, medicine bottle, and packaging boxes of top-quality product).
Main Feature :
1 Stable:High quality - To ensure the stable operation of the machine
2 Function :Multifunctional Data Coding System
Max resolution: 600dpi X 600dpi,Max speed:304/m/min
Text , number, barcode logo graph
Kinds of colors cartridges
3 Easy:Easy operation
4 maintenance :Cartridge and nozzle are for one set
No maintenance machine ,ink and nozzle for one set , do not have the schedule of regular cleaning,Zero maintenance cost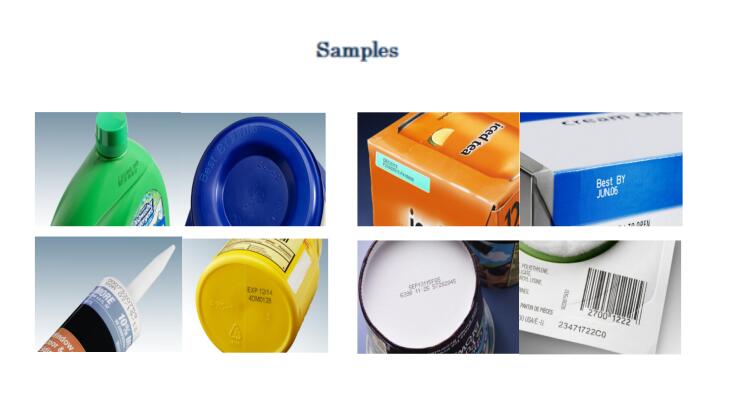 TL350
Max print speed&Resolution
TL350-1: 12.7mm TL350-2: 2*12.7mm TL350-3: 3*12.7mm TL350-4: 4*12.7mm 30 m/m@ 600×600DPI 60m/m@300×300DPI 120m/m@300×150DPI
Port
USB/ RS232/Multi functional interface
Display screen
10.1 inch touchable screen
Operation interface
EASYTOUCH
Font size
TrueType zoom
Power supply
110-220VAC 50/60Hz
Max power
120W
Operation temperature & humidity
TEM 5℃~35℃ HUM 10%~90%
Package dimension
302*229*210mm(L*W*H)
Package weight
3.9Kg/1HEAD 4.3Kg/2HEAD 4.8Kg/3HEAD 5.3Kg/4HEAD
Top